Best Final Year Project in Trichy
At Hitakey Infosys, we are committed to offering practical training for the Best Final Year Project in Trichy for engineering, M-Tech, and diploma students. Due to our extensive experiences, we have created some of the Best Final Year Project.
Free 1 Month Certification Course
Apart from offering training related to project creation, we also offer a one-month free certification Software Development Course in Trichy. Apart from that, our certification courses are available in various disciplines, including:
These certification courses are designed to complement and enhance the skills required for your Best Final Year Project. By enrolling in Inplant Training in Trichy, you not only gain hands-on experience through practical project work but also receive valuable certification in your field of specialization.
What Makes Us the Best Choice?
Provide comprehensive guidance and mentorship with the project development process. Besides that, we offer valuable insights to maximize the project's potential.
Due to our wealth of experience, we develop final-year projects that meet your needs. The experts on our team bring extensive knowledge and skills to ensure quality outcomes.
Helped numerous students over the years and completed final-year projects, earning recognition. Hence, you can trust us in offering you projects that are according to your requirement.
Experience the Best Final Year Project designed to supercharge your productivity in just 3–4 months, tailored to your chosen domain. At Hitakey Infosys, we go the extra mile by providing presentation support upon project completion – a distinct advantage.

Our approach includes immersive Hands-on Training, significantly enhancing your prospects of landing a coveted role in a top-tier industry. In today's dynamic job market, Live Projects are the key to mastering the essential skills. Our expert team at Hitakey Infosys, Trichy, understands this fundamental truth.
We facilitate a seamless fusion of conceptual learning and practical application within your projects. This unique learning methodology not only empowers you to successfully complete your Final Year Project but also equips you to adeptly address interview and viva questions.

With our guidance, you'll not only excel in your academic pursuits but also emerge as a confident and competent candidate ready to conquer real-world challenges. Choose Hitakey Infosys for a transformative learning journey that bridges the gap between theoretical knowledge and practical expertise, propelling you toward success.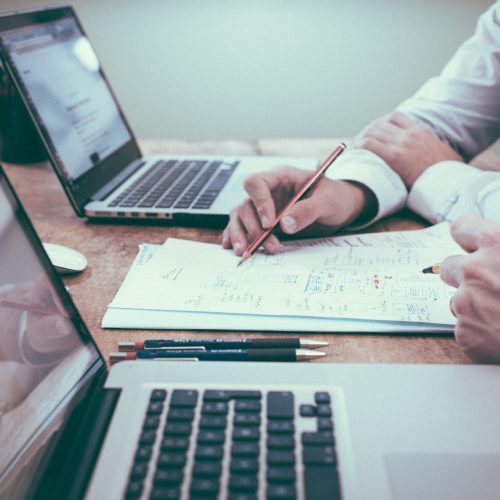 EEE Projects for Engineering Students
At Hitakey Infosys, we are dedicated to empowering Electrical and Electronics Engineering (EEE) students and professionals by providing them with practical and industry-relevant experience. Our Best Final Year Project is carefully crafted to align with the latest developments in the field, catering to a wide range of expertise levels, from beginners to advanced learners.

Our projects are designed to stimulate critical thinking and problem-solving skills, challenging individuals or teams to excel. We stay updated with industry advancements to ensure the projects remain engaging and pertinent. Whether your interest lies in power electronics, control systems, electrical machines, or renewable energy systems, we offer a project tailored to your needs.

We firmly believe that hands-on experience is the cornerstone of success in EEE. Our projects not only enhance your technical skills but also foster personal and professional growth. Explore our project catalog today, and elevate your EEE capabilities to the next level.
EEE Projects for Engineering Students
Selecting Your Project Title Wisely
Choosing the right title for the final year project is pivotal for your academic success. It should address real-world scenarios and can take the form of a website, portal, management system, or an Android application. If you already have a topic in mind, we can assist with a feasibility study. If not, we'll analyze market trends and your programming proficiency to identify the ideal project.
Planning Your Project Timeline
Balancing classes and your final year project is a demanding task. We'll help you create a detailed project timeline that includes phases like requirement analysis, blueprint design, flowcharts, XML diagrams, algorithm development, coding, and testing at final year project center in Trichy. This ensures you complete your project well before the deadline
Continuous Expert Mentoring
Our experts will provide ongoing guidance, especially regarding coding and execution, so you have a deep understanding of your project. If you wish to enhance your programming skills, we offer tutoring services, including languages like Java.
Best Practices for Your Project
Our experts will share industry-standard practices and guide you to develop a plagiarism-free project. They'll discuss both best and worst-case scenarios to prepare you for future tasks in computer science.
We'll create a well-structured project synopsis that covers problem definition, development platform, algorithm, methodology, flowcharts, and future scope.
Our team will manage the organization of your report, ensuring it meets your institution's format requirements and impresses your examiner.
We'll provide high-quality PowerPoint slides for your project presentation, complete with flowcharts, diagrams, graphs, and execution snapshots.
Comprehensive Documentation
We'll supply in-depth project documentation, aiding your viva preparation by covering essential points likely to be asked by the panel.
This document offers a layman's explanation of your project's functionality for easy understanding by professors and examiners.