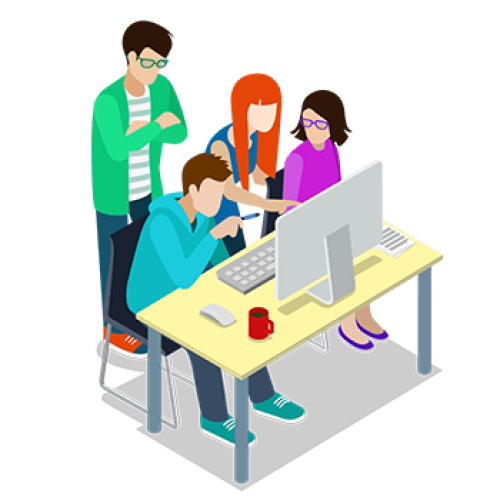 Placement Assured Training Programs in Trichy
Hitakey Infosys provides Placement Assured Training Programs in Trichy, with a strong emphasis on Job Oriented Courses. Our primary objective is to assist our students in securing employment immediately after completing our Placement Training in Trichy.

Our training programs and course materials are carefully created to align with each student's career aspirations. By offering the expertise of experienced trainers and incorporating hands-on learning. We ensure that you gain practical skills and knowledge to excel in your desired industry.
Placement Training We Offer
Our comprehensive Placement Training consists of various important aspects to boost the job opportunity. Our training programs are curated will all the necessary skills and knowledge to excel in the professional journey. We focus on: 
Job Oriented Courses in Trichy
Hitakey Infosys offers Job Oriented Courses in Trichy, along with industry-focused training. To provide students with the skills required in order to succeed in their careers. Our comprehensive programs are carefully designed to meet the requirements of the job market. Additionally, it ensures that students are prepared for real-world challenges.

With professional instructors and a practical learning approach. Our job-oriented training programs allow students to gain hands-on expertise in Software Development Course in Trichy, data science, artificial Intelligence, or other industry. The Job Oriented Courses in Trichy that we offer make the way for students to secure lucrative job opportunities.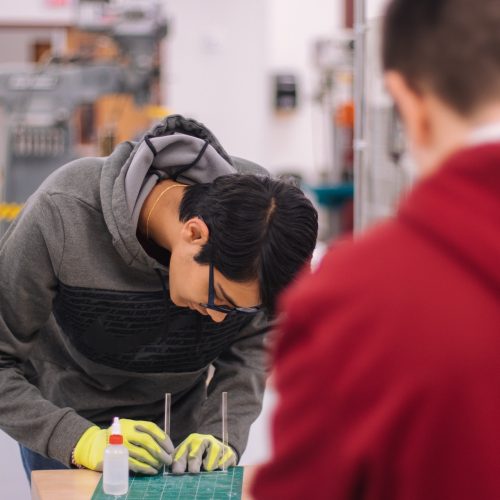 Our Soft Skill Development Programs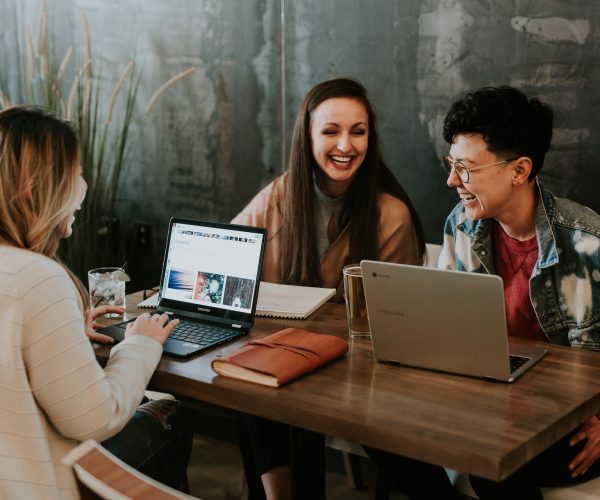 Our Soft Skill Development Programs
At Hitakey Infosys, we go beyond Placement Assured Training Programs in Trichy to enhance soft skills essential for career success. Our comprehensive approach includes training sessions dedicated to soft skills, such as communication and interpersonal abilities. We facilitate activities like Group Discussions (GD) and Just a Minute (JAM) sessions, preparing you for dynamic interactions.

By focusing on these soft skills, our Job Oriented Courses in Trichy empower you to excel not only in technical competence. Also in effective communication, interpersonal dynamics, and successful interview performance. At Hitakey Infosys, we mold well-rounded professionals who stand out in the competitive job market.
Benefits of Our Placement Assured Training Programs
Hitakey Infosys offers Placement Assured Training Programs in Trichy that come with benefits for aspiring professionals. Our programs are designed to bridge the gap between academic knowledge and industry requirements, ensuring students are job-ready. Here's why our program is beneficial:

Identifying and Addressing Knowledge Gaps: We pinpoint and rectify any deficiencies in programming techniques, ensuring students have a strong foundation.

Professional Placement Training: Our Placement Assured Training Programs in Trichy include comprehensive placement training for final-year students, enhancing their employability.

Industry-Relevant Techniques: We reduce the disparity between theoretical concepts and industry practices, keeping students up-to-date with the latest trends.

Holistic Learning Approach: We maximize learning through a combination of classroom teaching, case studies, lab activities, tasks, and more, fostering well-rounded skill development.

Enhancing Software Development Skills: Our Online Industrial Training in Trichy not only prepares you for placement but also enhances your software development capabilities.
Highlights of the Placement Assistance Program!
Our Placement Assured Training Programs in Trichy offers a comprehensive package to equip you for a successful career in the IT industry. With this program, you'll receive a holistic training experience that covers different aspects, ensuring you're well-prepared for a successful IT career.

Additionally, we are the Best EEE Project Center in Trichy as we combine cutting-edge technology, experienced faculty, and a track record of successful projects to offer unparalleled guidance and support to aspiring electrical and electronics engineering students.
Here are the highlights of the Placement Assured Training Programs in Trichy:

Full-Day Training: Immerse yourself in a full day of learning, including two in-depth technical sessions that provide in-depth knowledge in key areas. You'll also benefit from a dedicated soft skill session, enhancing your communication and interpersonal skills. Plus, our hands-on lab session allows you to apply what you've learned, gaining valuable practical experience.

Module-Based Assignments: Reinforce your understanding and practical skills through targeted module-specific assignments. You'll complete these assignments on our live platform, with regular evaluation and feedback. Weekly computer-based tests will be organized covering completed topics to keep you on track.

Interview Preparation and Coding Challenges: Prepare for interviews and improve your coding skills with our interview preparation and coding challenges.

Mock Interviews: Gain confidence through mock interviews conducted by experienced IT professionals from leading companies.

Assistance with Job Placement: Our dedicated placement team actively engages with top IT companies to secure employment opportunities for our students.