Importance of Cloud Computing Projects in 2023
With technology advancing at an unprecedented pace, businesses are increasingly adopting Cloud Computing Projects Ideas to enhance their operations. The traditional method of managing infrastructure is being replaced by more efficient and flexible cloud solutions. The demand for cloud computing and its applications is higher than ever, making it a crucial field to explore.
Cloud Computing: A Game Changer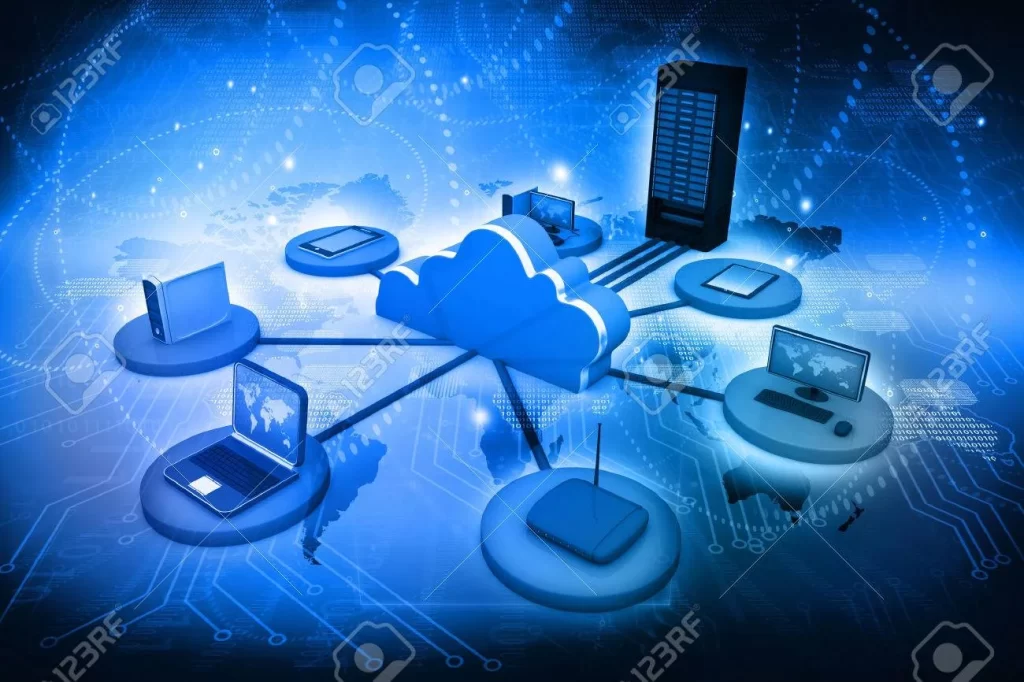 Cloud computing refers to the delivery of computing services like servers, storage, databases, and networking over the internet. In contrast to traditional methods, the cloud offers faster innovation, greater flexibility, and economies of scale. It's essential to understand the significance of cloud computing in today's world.
The Three Pillars of Cloud Computing
Software as a Service (SaaS): In this model, cloud service providers host software applications, making them accessible via the Internet. Examples include Gmail, Microsoft Office 365, and Slack.
Platform as a Service (PaaS): PaaS offers hardware and software tools from third-party suppliers over the Internet. Examples include Google App Engine and Amazon Web Services (AWS).
Infrastructure as a Service (IaaS): IaaS provides basic computation, storage, and networking resources on demand. Examples include Microsoft Azure and Amazon Web Services.
The Importance of Cloud Computing Projects
Whether you are a newcomer or an experienced professional, engaging in cloud computing projects is invaluable for several reasons:
Exposure and Experience: Cloud computing spans diverse domains, technologies, and applications. Projects offer hands-on exposure, fostering a deeper understanding of cloud technologies.
High Demand: The growth of virtualization and cloud computing has led to high demand for professionals with experience in these areas. Cloud computing projects can enhance your career prospects.
Academic Relevance: Students can use cloud computing projects in their academic careers, whether for final-year engineering projects or advanced studies like an MTech. Cloud computing's applications span various fields, including entertainment, education, healthcare, retail, banking, and marketing.
Factors Affecting Cloud Computing
Successful cloud computing projects should take into account several key factors:
Cost: Projects should be cost-effective, enabling businesses to save money and resources.
Future Applications: Cloud computing projects should be designed to accommodate future needs, ensuring adaptability and scalability.
Mobility: Cloud projects must be easily transferable between private and public clouds to facilitate access and resource management.
Security: Security should be a top priority, safeguarding data and resources throughout the project's lifecycle.
Increased Bandwidth: Consider the need for increased bandwidth, especially when handling large data volumes.
Cloud Computing Project Ideas
Now, let's explore some Cloud Based Project Ideas that cater to different levels of expertise, from beginners to advanced professionals.
For Beginners:
Attendance Tracking: Create a cloud-enabled attendance system for schools and offices. This system can scan and store attendance data in real-time, offering features like check-in and check-out times. This is one of the best AWS Cloud Project Ideas for beginners
Bus Ticketing: Develop a cloud-based bus ticketing system that allows passengers to book tickets remotely, check seat availability, and access schedule information.
University/College Data Automation: Build a portal for universities and colleges to manage student registration, placements, and results. This portal can serve as a hub for students, teachers, and companies to share information.
Intermediate Projects:
Online Blood Bank System: Create a centralized cloud-based repository for blood donations, including donor information and blood type data. This system enhances transparency in tracking blood availability.
Information Chatbot: Develop a Python-based chatbot to interact with users, answer questions, and collect data stored in a cloud database.
Online Bookstore: Build an online bookstore application that catalogs books by title, author, price, and offers categorization based on various criteria for user convenience.
E-Learning Platform: Convert a traditional learning platform into a cloud-based e-learning system, making study materials and videos accessible to students.
Advance – Level Project
Bug Tracking: Create a bug tracking system to detect and locate bugs in websites or applications, enhancing quality and communication between teams. This Cloud Computing Final Year Project Ideas, inspired by successful tools like Backlog and Zoho bug tracker, streamlines bug detection and resolution.
File Storage System using Hybrid Cryptography: Develop a project for secure file storage using hybrid cryptography. This is essential for securing sensitive data in banking applications.
Rural Banking: Build a cloud-based banking system for rural areas where conventional banking facilities are limited, providing much-needed convenience to residents.
Data Leakage Prevention: Create a Best Final Year Project aimed at preventing data leakage due to SQL injection. This project enhances data security and privacy, making it an essential tool for e-commerce platforms.
Overall, Cloud Computing Projects for PhD in Trichy offer a unique opportunity to gain practical experience and deepen your understanding of this transformative technology. Whether you are a beginner or an experienced professional, these projects will help you hone your skills and stay at the forefront of the ever-evolving world of cloud computing. Don't miss the chance to embrace the cloud and unlock its immense potential for innovation and efficiency.